In Our Hearts/Retired
Retired Girls
View Reese's pedigree.
Reese
Reese is a daughter of
Lex
and
Dakota
. She is extremely keen and intelligent, has a very gentle and balanced temperament and is leader with a calming presence when other dogs are around.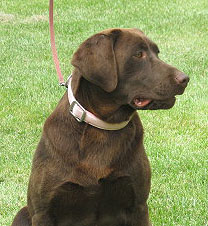 View Jade's pedigree.
Jade
Jade is a dog that combines the personalities of her parents,
Asia
and
Drake
in an amazing way. She is intelligent, funloving and loyal, loves to please and is persistent.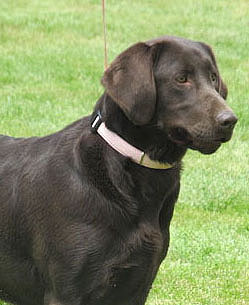 View Asia's pedigree.
Bower's Beauty of Breukhaven - Asia
A very nice looking and friendly dog with an outstanding pedigree. She knows what she wants and has determination. She is extremely intelligent and loyal, and loves to please and be the focus of my attention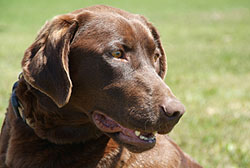 View Misty's pedigree.
Bower's Misty River - Misty
She is our gentle sweetheart. She is about 80 pounds of love and loyalty, is very intelligent and trainable. Her goal (besides retrieving non-stop) is to love and be loved. She is a half sister to Asia, but her build is more broad and stocky . Very nice looking girl.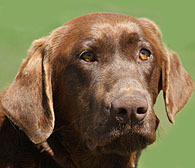 View Lex's pedigree.
Bower's Lex - Lex
A nice looking dog at about 70 pounds. She is confident and sassy, yet loyal and sweet. Her intelligence is amazing, with her attention never waiving. She always tries to be first to 'get the prize', and loves to coax the others into a game of tag.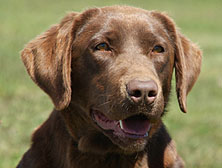 Retired Boys
View Drake's pedigree.
Breukhavens Proud Walkin' Drake - Drake
Son of Lex and Walker (Drakehaven Labradors, Wisconcin). He is about 80 pounds, and at full maturity, will likely reach 95+ pounds. His pedigree is incredible, as he is grandson to Barracuda Blue MH(FC/AFC/CFC/CAFC). He has a fun-loving personality, and loves to retrieve. His build is very handsome and will mature into an amazing male.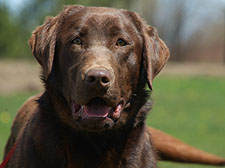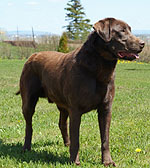 View Dakota's pedigree.
DeFoort's Dakota Breukhaven - Dakota
He has an intense desire to retrieve, is extremely intelligent, loving, and just a big teddy bear. He is a powerhouse, but is gentle as can be. He is about 85 pounds.